How would you define entrepreneurship? Setting up a business, taking financial risks in hopes of making profit. Is that what's entrepreneurship is all about? These are the 7 entrepreneurs you should definitely follow on Twitter.
1. Elon Musk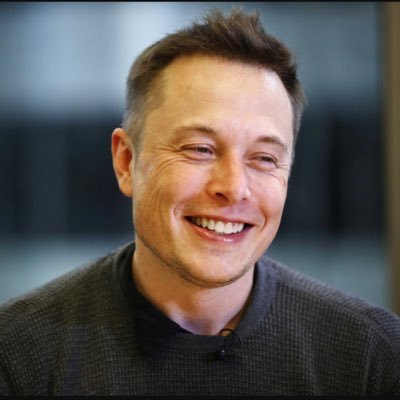 From humble origins in South Africa to the coveted Bel Air LA address, Musk's journey is one of curiosity, determination and the desire to pioneer and innovate to make the world better.  Founder of Tesla, SpaceX and Paypal Elon Musk is the number one entrepreneur you should definitely follow on Twitter.
2. Bob Dorf
"Angry Birds plummets from #1 paid ITunes app to earth. Another high flyer crashes after declaring victory."
Two things about empires.
First: they don't stick around forever. Ask the Romans, Mongolians or British.
So yes, even the mighty Angry Birds empire can fall.
And second? They pretend to be too big to fail.
Dorf tells you a cautionary tale in one tweet: matters not how great, your victories can evaporate.
Reason enough to cut the hubris, stay humble and go plant seeds for meaningful victories. Little hint: you don't need to serve a million people to make a serious difference.
3. Ben Horowitz
Cofounder of Andreesen Horowitz, author of The Hard Thing About Hard Things, venture capitalist
"Capitalism is the best system in the world, but also extremely frustrating…A nurse, whose dedication to her craft saves lives and brings hope to the hopeless, will make a fraction of what a crappy banker, who brings misery to everyone she encounters, earns." – via @bhorowitz
Sound like something a major venture capitalist would say?
Horowitz uses his special gift for observation here. The facts tell the truth; your assumptions don't matter. Even the sacred cow of capitalism gets examined under Horowitz's microscope.
Try this: in your business today, look at something under your nose as if you've never seen it before, and just observe. Like Horowitz did with capitalism. How clear is your vision? Some taboo coloring your perception?
The answer might change the nature of your startup.
4. Ryan Westwood
Serial entrepreneur (including an Inc 500 company), founder of Simplus, writer on Forbes
"Success is what happens after you've survived all your mistakes." – via @RyanWestwood
Ever failed at something? Well done — you get a pat on the back. You took a risk and went for it.
Ever suffered a crushing failure, picked yourself up and tried again? Congratulations: you've just raised yourself above the pack. Repeat until you reach success.
When it comes to failure, entrepreneurs must live in a different world. Just like you can't climb a mountain without oxygen, you can't reach success without mistakes.
Right on, Ryan.
5. Vanessa van Edwards
Founder of Science of People, body language expert
"I'd rather be weird than fake." – via @vvanedwards
You don't have much middle ground as an entrepreneur. You're either a little weird or a little fake.
Which will you pick?
Warning: huge wisdom overdose in Edwards' comment. Accept your weirdness and you just might stumble on who you truly need to become.
Simon Sinek struggled as an entrepreneur until he figured out what he really wanted to do: to inspire people to do the things that inspire them. And what happened? Big time success.
Take it from a lifelong weirdo (me): go ahead, embrace it. The right people will thank you for it.
6. Richard Koch
Author of The 80/20 Principle, entrepreneur, investor
"Is your company worth believing in? The most successful companies are those who have a purpose shared by all." – via @RichardKoch8020
Ask yourself: why does your company exist?
Without a clear answer, why should anyone believe in what you do and give you their best efforts?
The key words in Koch's tweet? The most successful companies. Sure, you can gain traction without a strong purpose. But locked up at the top of the entrepreneurial pyramid sits one thing: purpose.
Start with a strong purpose, framed around a customer.
7. Mark Suster


2x entrepreneur turned venture capitalist, runs Bothsides of the Table
"No access to a TV but thanks to Twitter I can follow the debate. For all who say they should copy FB: this is exactly what makes Twitter unique." – via @msuster
Suster's talent for straight talk shines through this simple tweet. Again and again, you see him offer counterpoints to common knowledge.
New ideas. Bold statements. Ridiculous comments. (And the occasional typo.)
Do you need to agree with everything? Certainly not. But as an entrepreneur, you live to break accepted ways of doing things. So you need contrarians, and successful entrepreneur-contrarians even more so. Why? To push you out of your mental habits.